THE IDEA
TinkTank is a brand-new coworking space located in Split. The idea was born years ago in a cozy coworking cafe in Nijmegen, the Netherlands, where I used to work every morning for an hour or two before classes. What really fascinated me about the place was that the interior had a very comfortable feeling to it. It was almost as if I was in someone's apartment, yet it was very functional and there were no distractions so one could work one's a** off. At that time I was well aware that Split did not have many places of that type. There was one cool coworking space in Žnjan, but it closed down due to Corona crisis. Other than that and several cafes that served as coworking spaces, Split did not have much to offer to its digital nomads, remote workers and locals who needed a break from their corporate offices. Corona also slowed things down for TinkTank as well. We waited for the "air to clear" (maybe not the most appropriate metaphor) until we finally started our project in December 2022.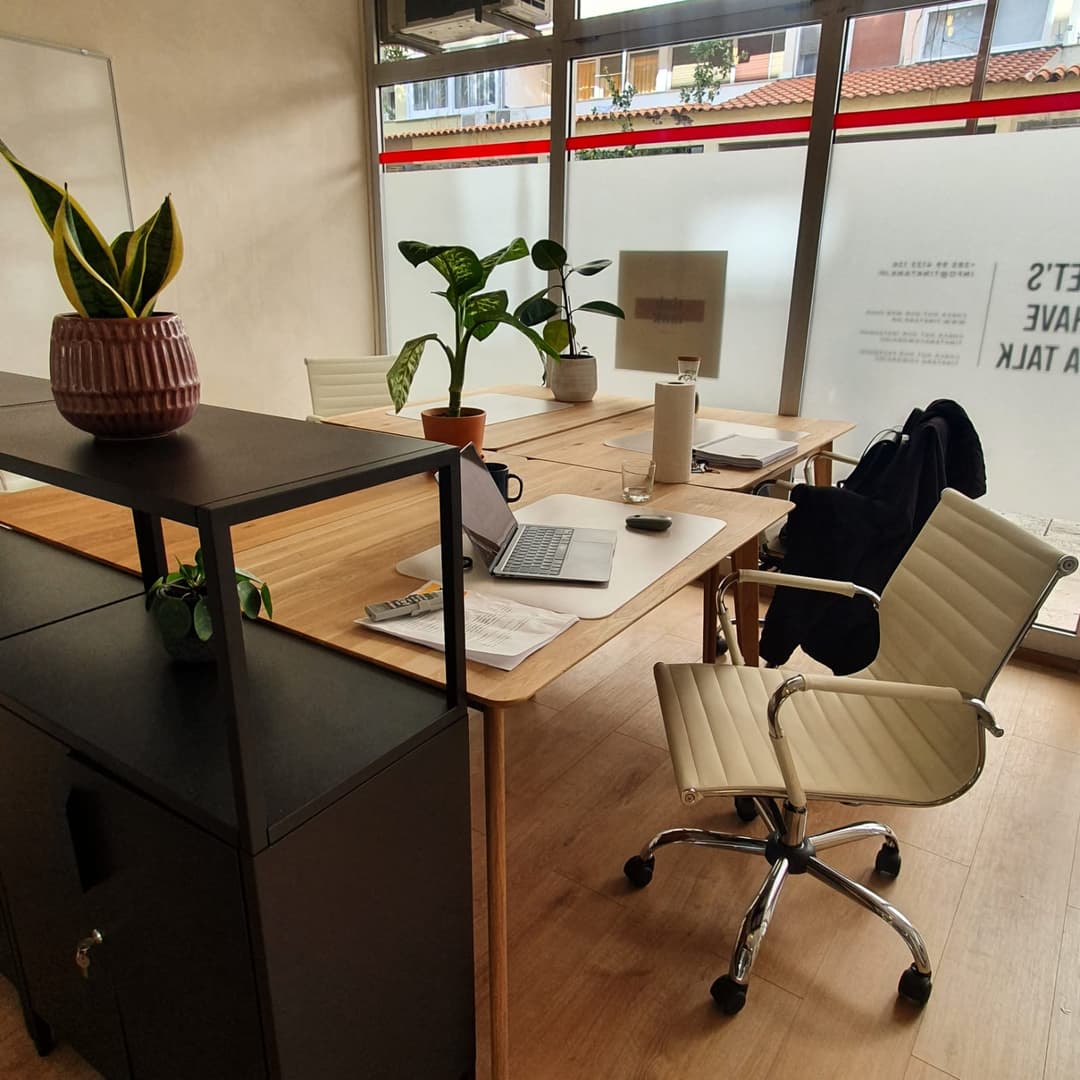 THE SPACE
TinkTank coworking was thus designed with special attention to coziness and functionality of every item. Tables are large and comfortable with storage space available. There are also several types of office chairs that members can choose from. There are 14 working stations at the moment, 11 of which are fixed desks, and the remaining 3 are for floaters or non-permanent members. There is also a kitchenette which you can use to heat up your meals, and prepare coffee and other beverages. The coworking space also has a lot of plants to set the mood right. However bijou our coworking space might be, it has massive dreams, and with our community growing, we plan to grow too. New projects in education, the introduction of virtual offices, the expansion of the existing space and the enrichment of our offer with private offices are just some of the things that are on the schedule. Given that we are only a month old, we still do our best to accommodate your every need, so try us out; let us know if there are any essential parts of your work setup missing, and, as long as it doesn't require us taking a bank loan to be able to afford it, we will accommodate your desires.
THE LOCATION
TinkTank coworking office in located in Split 3, a vibrant neighborhood located about 15-20 minutes by foot from both the city center and the beach. This neighborhood is home to a big share of universities in Split, several big IT companies, high schools and some good restaurants and bars. It is both business and residential, vibrant and calm. Another perk is the parking, which is much easier to find than in any neighborhood in the vicinity of the town center. Next to TinkTank there are several cafes where you can take a break from work, as well as a grocery store and a couple of bakeries and fast food restaurants, to recharge your batteries while taking a break from work. If you love working from TinkTank so much that you never-ever want to leave, there is a fridge where you can store your food and unlimited free coffee for you to slurp.
THE RULES
We like to keep it casual here at TinkTank, which does not mean we do not like to keep it clean. In other words, no strict rules are needed, just common sense. Work in a way that you do not interrupt other coworkers; have your phone conversations in the meeting room, clean your dishes after you've finished using them, close the door after you leave the space, etc. The meeting room is free for all coworkers, but please make sure other coworkers can use it, too. It is not meant as a private office, but rather a place for quick phone calls or hour-long meetings.
THE PRICE
The pricing system of our coworking space is simple: the longer you stay, the cheaper it gets. Naturally, many digital nomads can stay only briefly in Split, therefore we created an option for everyone. The daily plan will cost you 17 euros, the weekly plan costs 70 euros, and a monthly pass costs 230 euros. Finally, if you need a longer-lasting solution, a yearly plan will get you more bang for your buck: coworking with a yearly plan in TinkTank costs only 199 euros per month and does not need to be paid upfront. We currently also have a massive discount for the first month of coworking, with no long-term contract obligation, and if you are reading this post any later than April 2023, the chances are the deal is no longer active, but I forgot to update the article.
THE WORKING HOURS
TinkTank coworking has 24/7 access to its full-time members. Floaters using day passes do have a time restriction on the use of the office due to safety reasons, but we are also flexible when it comes to that. There are several times a month when we organize events, mostly on Saturday or Sunday afternoons; during those couple of hours the access to the office is limited, but we always check with our coworkers first to see if they have to work during that time.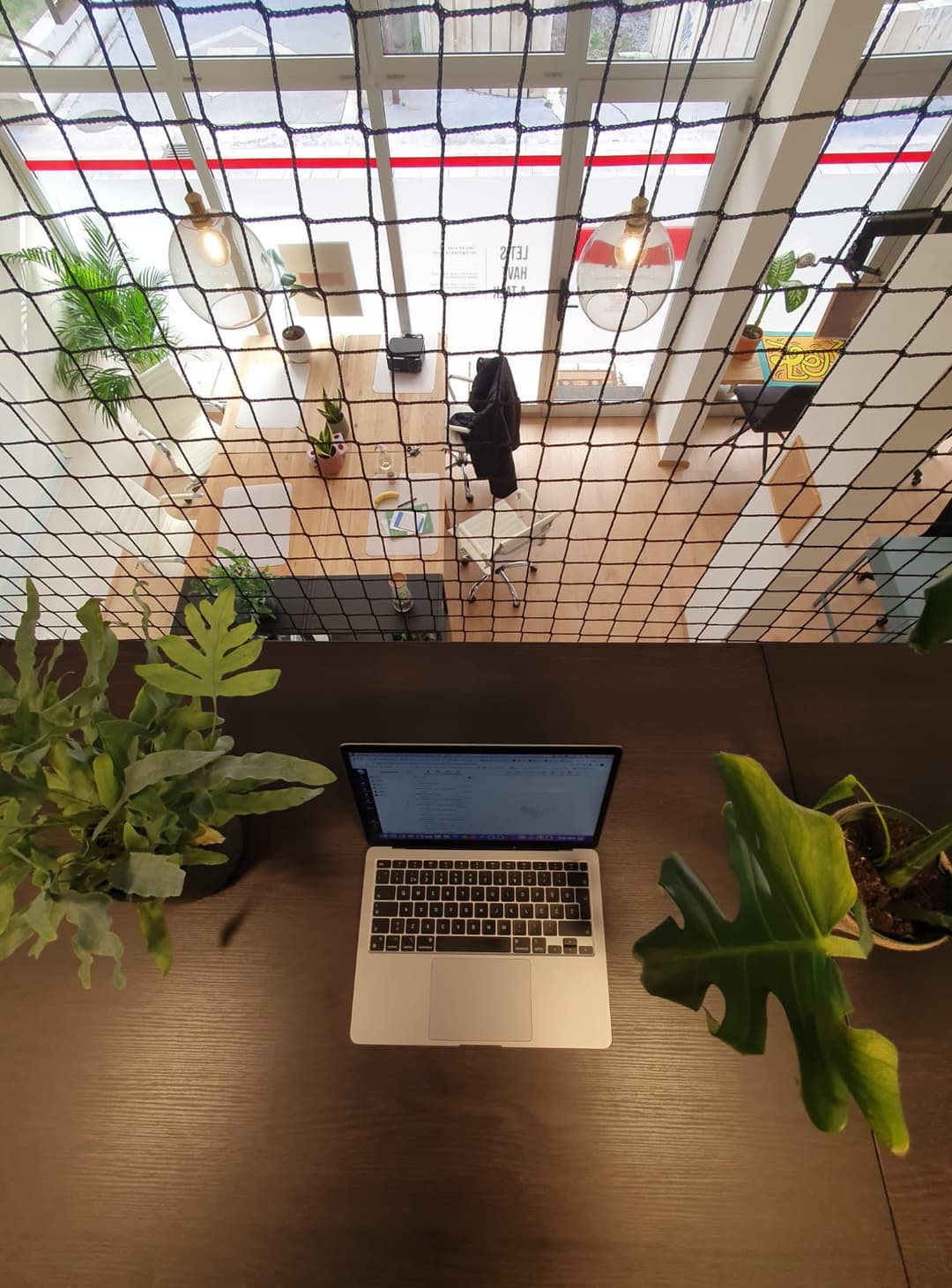 THE EVENTS
TinkTank is an education, coworking, and leisure hotspot. The quality working ambiance is the key for us, but there must be a balance between work and play. That is why we like an occasional after-work aperitivo, movie, or pizza night. Workshops and education programs are there too, for those who want to excel in business or broaden their set of skills.
THE MEMBERS
Our coworkers are both locals and foreigners, digital nomads, freelancers, office-less companies, as well as those who just need a break from their monotonous work setting. We try to keep it positive, friendly, and productive at the same time. Our coworkers are laid back but also professional and respectful of each other's time and space. During working hours the noise is kept at a minimum, and after-work socializing is not rare. TinkTank coworking is an opportunity to connect to other like-minded professionals, network, work, and have fun.