(CO)WORKING IN SPLIT, CROATIA
Split is a well-known tourist destination known for its 1700 years old palace, beautiful beaches, and amazing islands and nature surrounding it. However, in the last two years, it is becoming a digital nomad hub, with more and more foreign remote workers choosing it as their home for a couple of months or a year. The introduction of the so-called digital nomad visa has further facilitated their stay in Split, exempting them from double taxation and allowing them to stay longer in Croatia. To read more about the digital nomad visa, check out our article about the basics of applying for a digital nomad visa.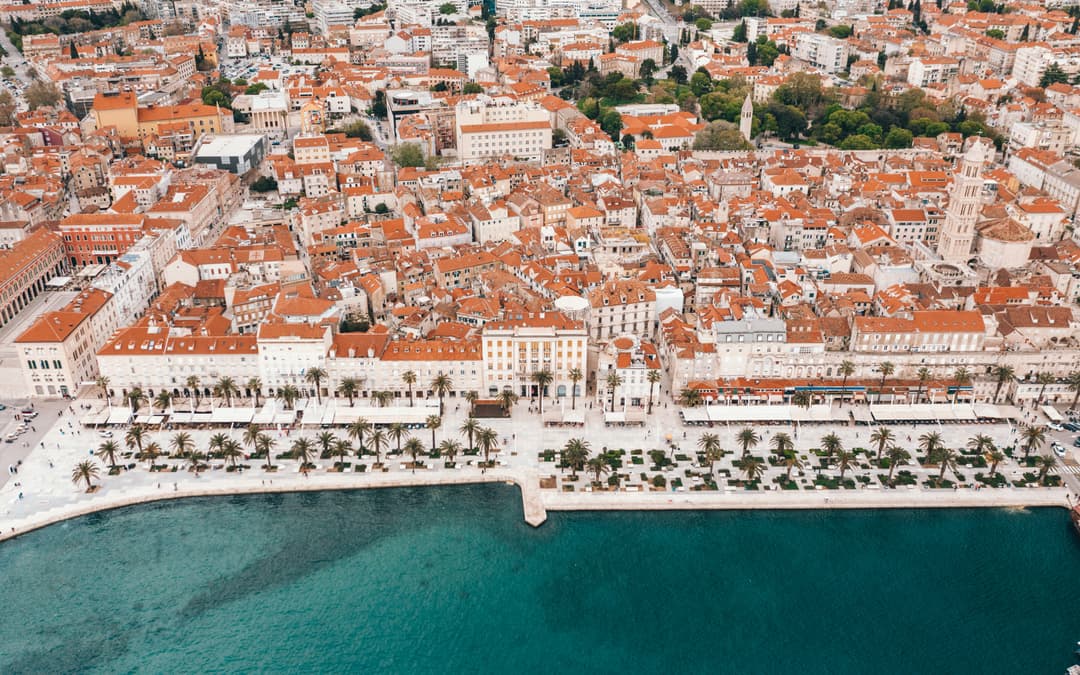 While many people have the idea of working from a cafe or the beach when in Split, this is often not so practical in reality. Inadequate conditions like the loud surroundings, uncomfortable chairs, and strong sunlight making it hard to see the screen, are only some of the reasons many decide to visit coworking spaces instead of working in public. Besides, the unwritten rule of working from a cafe in Split is that you have to keep ordering your drinks in order to be able to stay, which can get quite expensive at times.
TinkTank coworking is a newly opened co-working space in Split, Croatia, located in Split 3. It offers an affordable, quiet office space where your productivity can reach new levels. In TinkTank co-working you can work without interruptions, whenever you like. The space has 24/7 access, with the exception of evenings when there are events organized. Most events are open-type so you are welcome to attend them, too. The events deal with the whole spectrum of IT-related topics, but not only. We organize game nights, movie nights and other social and networking events.
TinkTank's cozy ambiance is perfect if you wish to have a stimulative work session, organize a lecture, or other types of events. In the summer season it gets quite busy, so don't lose your spot, instead, book on time!