Finding free parking in Split can be hell sometimes, especially in the summer season. Luckily, around TinkTank coworking there are many free parking lots. Here's a brief guide on all the free parking locations around TinkTank coworking, as well as Google Maps pins for each of them, so you can find them easily!
YOU CAN FIND ALL THE PARKING PLACES ON THIS GOOGLE MAPS LINK. You can also view individual parking locations below: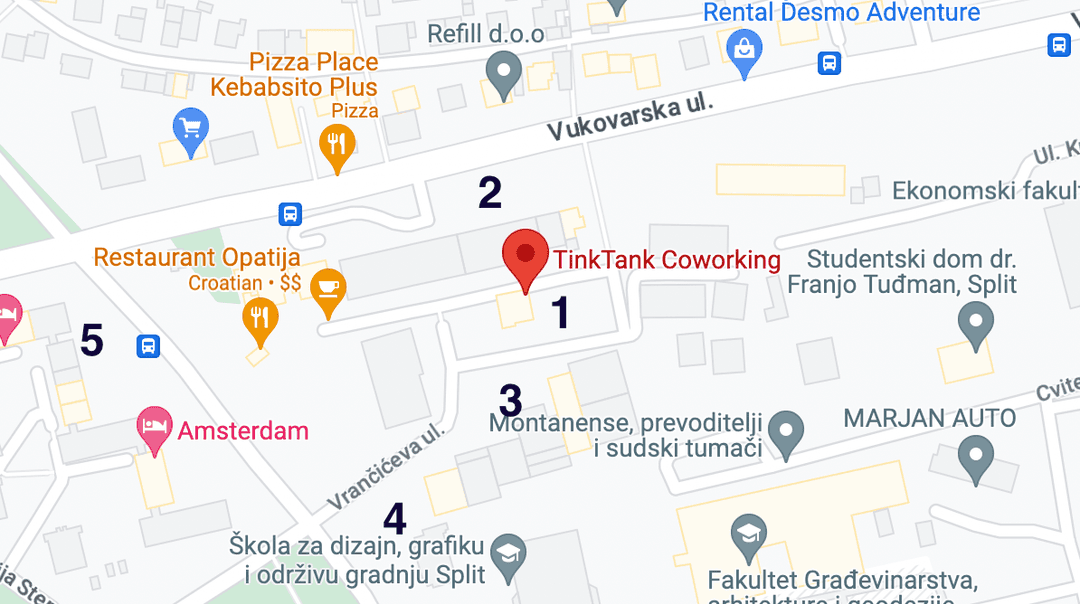 1. PARKING LOT RIGHT BELOW TINKTANK COWORKING
https://goo.gl/maps/8KkypxC71yZ2wjiU7
2. PARKING LOT ABOVE TT, ACCESSED FROM VUKOVARSKA STREET
https://goo.gl/maps/xDaSwu9V1ATvXdTy7
3. PARKING LOT IN FRONT OF TOMMY STORE
Sometimes you have to wait a bit for a spot to become available, but usually, this happens quickly as people tend to park just to do their groceries.
https://goo.gl/maps/E2NrymidRvpmyfGE8
4. PARKING LOT BY THE CROSSROADS
https://www.google.com/maps/place/Parking+
5. PARKING ROAD BY THE CROSSROADS